Each spring, crews sweep sand and dirt left on the streets from the winter season. Street sweeping usually begins in mid-April, depending on snow melt.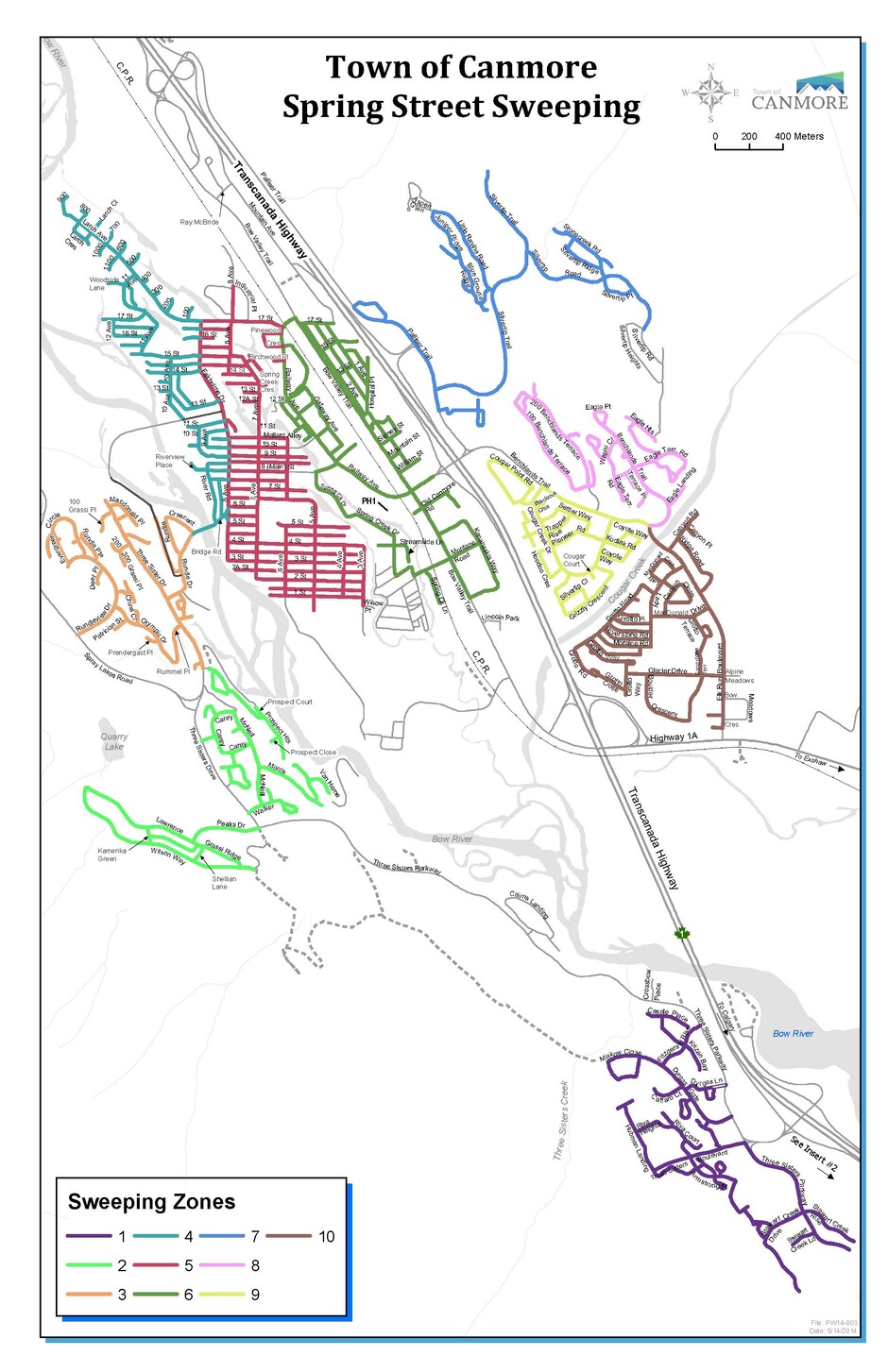 There are ten separate zones for street sweeping in Canmore, as indicated on the map. Crews start and end in different zones each year depending on weather and street conditions.
How you can help
Watch for street sweeping and no-parking signage in your neighbourhood.
Move parked cars when No Parking signage is present.
Sweep your sidewalk and driveway in advance.
Remove rubber driveway mats and any other on-street obstructions (basketball nets, etc.).
Do not park on the street until the signs at the neighbourhood entrances have been removed.