We offer programs, workshops, and other opportunities to support our business community. Browse our current and upcoming Economic Development programs below, and check back frequently as we periodically add additional programs to respond to local needs.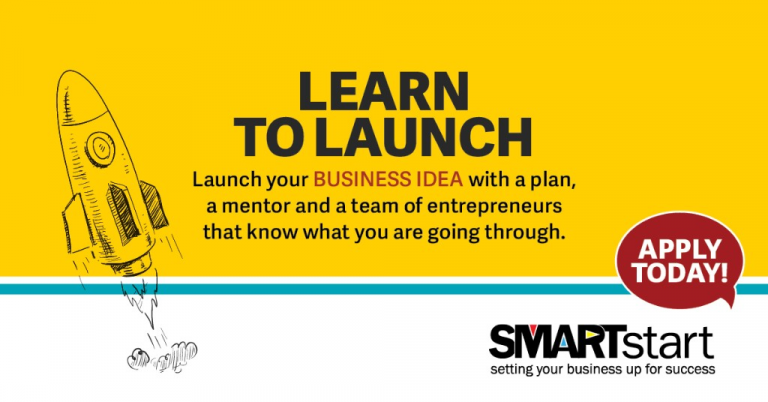 SMARTStart
SMARTstart is an entrepreneurial training program with three components: online learning, in-person seminars, and mentorship. Town of Canmore Economic Development is pleased to offer SMARTstart to our community, in partnership with the Bow Valley Chamber of Commerce. The program is delivered over 8 months, with one intake per year. The program is for anyone with a business idea, or new business owners in their first 3 years of operation, seeking to base their businesses in Canmore. 

Student Applications Open: Monday, April 3, 2023

Information Sessions:
April 4 from 12 - 1 p.m. (virtual)
April 18 from 7 - 8 p.m. at Elevation Place in room 212
May 9 from 12 - 1 p.m. (virtual)
Application Deadline: Sunday, June 11, 2023
Selection Process & Interviews: Monday, June 12 - Friday, June 23, 2023
Applicants Notified: Monday, June 26, 2023
Program Launch: Thursday, Sept. 14, 2023
Workshop Seminars: Sept. 2023 - April 2024 (11 sessions total)
Online Learning: TBA
Draft Plan Submitted: Friday, Jan. 26, 2024
Second Draft Plan Submitted: Friday, March 22, 2024
Final Plan Submitted: Monday, April 22, 2024
Program Ends: Friday, April 26, 2024
End Celebration Event: Friday, April 26, 2024
SMARTstart Mentorship is an opportunity for experienced business owners to connect with and guide the next generation of business owners. The goal is to increase the likelihood of success for local aspiring entrepreneurs by providing mentoring and guidance over an eight-month timeframe. Our mentors often find that working with entrepreneurs at the start of their business ownership journey reinvigorates their own entrepreneurial spirit.
Remember when you were just starting out in business? Your enthusiasm, the long hours, and just how much you wished you had someone to bounce your ideas off? SMARTstart is your chance to share your wisdom, business expertise, and lessons learned with entrepreneurs who are just getting into the game.

Digital Economy Program
The Town of Canmore is pleased to be a part of Alberta's new Digital Economy Program: providing free digital support for your small business.
This FREE program is funded by the Government of Alberta in conjunction with Business Link and Digital Main Street. The program will be delivered by Community Futures Centre West in partnership with local municipalities – City of Airdrie, Town of Canmore, Town of Cochrane, Town of Crossfield, Kananaskis Improvement District, and Rocky View County.
To access free one-on-one assistance for digital strategy development and execution, apply today. You'll be matched with a Digital Service Squad (DSS) member who will assess your needs and put together a work plan.
Grow Your Digital Skills
The Digital Economy Program aims to help you grow your digital skills – skills that are essential to succeed in today's competitive environment. 
Throughout the project, training opportunities will be provided by Business Link. Check their calendar for upcoming events. 
Set up or improve digital tools, such as:
• Social media strategy
• Website, online booking or e-commerce store
• Google My Business
• Content creation
• Search Engine Optimization support
• Setting up digital and social media ads
• Email marketing
• And more!
1) Check eligibility
a. Your business is registered in Alberta
b. You have 0-49 employees
c. You are not a non-profit, charitable trust, franchise business or a multilevel  marketing company
2) Apply for the program
3) Meet your DSS member to assess your needs and put together a work plan


Business for Kids and Teens
Economic Development has launched a new initiative, Business for Kids and Teens, to encourage youth in grades 1-9 to showcase their entrepreneurial spirit by developing a business plan for their existing venture or business idea.
This initiative awards local youth with a business certificate upon submission of a business plan. To assist in developing such a plan, Economic Development has created a free step-by-step planning guide (1.14 MB) with additional resources for reference and inspiration. Our team will review each submission, and the top 3 entrepreneurs will receive a monetary prize sponsored by BakerTilly Rockies LLP to help kick-start their business!
Our step-by-step business planning guide (1.14 MB), a business certificate upon submission of a completed business plan, and a chance to win prizes!

Our team will review all business plans, and the top 3 will receive a monetary prize to help give flight to their business idea to help kick-start their business!

1st place: $200
2nd place: $150
3rd place: $100
Applications are closed.
Plans will be evaluated by the completeness of your business plan and the uniqueness of your business idea. Bonus for those who include marketing material such as a flyer, sample business card, etc.